One of the most popular kids books is Llama Llama Red Pajama. As of January 2018, Llama Llama became a Netflix show. Before I start your Crash Course, check out the book by listening to Ludacris' reading of the storybook!!
Now that I've got that song stuck in your head, let's meet the cast of Llama Llama.
Llama Llama is our star. In the Netflix series, he goes on adventures with his mom and friends. He loves playing games but is sometimes frightened by new things.
Mama Llama is Llama Llama's mother. As a working mother, she is busy as she guides Llama Llama as he learns about family, friendship and new things.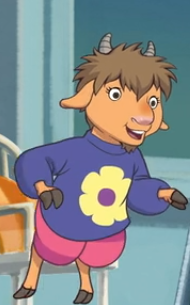 Nelly Gnu is Llama Llama's spunky best friend who is known for asking lots of questions and sometimes getting into trouble.
Luna Giraffe is another member of the Llama Llama show who is friends with Llama Llama.
Euclid is the brains of the show!
Gilroy Goat is a friend and classmate of Llama Llama who sometimes doesn't always have something nice to say. He doesn't mean to hurt people's feelings but struggles with self control.
Zelda Zebra is the classroom teacher.
Since the show just came out, the Wiki page is a work in progress. Keep checking the Llama Llama Wiki Page to learn more.