And now a friend that I'm sure we all know and love, DORA! Here's your crash course in Dora the Explorer! Dora is a bilingual character who goes on adventures with her friends through interactive TV episodes.
Dora is Latina tomboy who goes on a different adventure each episode. She engages with the audience by asking questions and encouraging viewers to help her solve her adventures.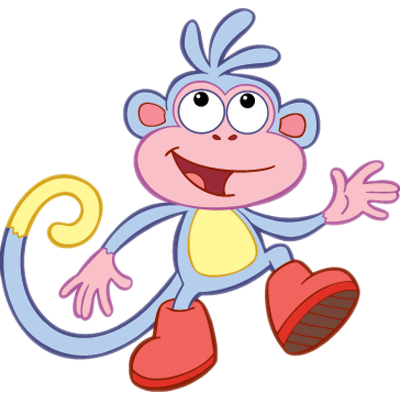 Boots is one of Dora's trusty companions throughout her adventures.  He's a 5 year old monkey who is Dora's best friend. He might make mistakes, but the smiley monkey bounces back quickly.
Maps helps Dora figure out where to go on their adventures.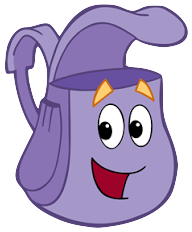 Backpack is Dora's most prepared friend. She is a magic satchel who has everything that Dora needs for her adventures.
Tico is a Spanish speaking squirrel who lives in the woods and can operate any vehicle. He is known for being fun and brave at the same time.
Benny is a 6 year old bull who lives on a farm with his grandmother. He speaks English and is a little accident prone.
Isabella (Isa) is an iguana who loves to work in her garden. She is cool and calm and helps Boots and Dora out with information during their adventures.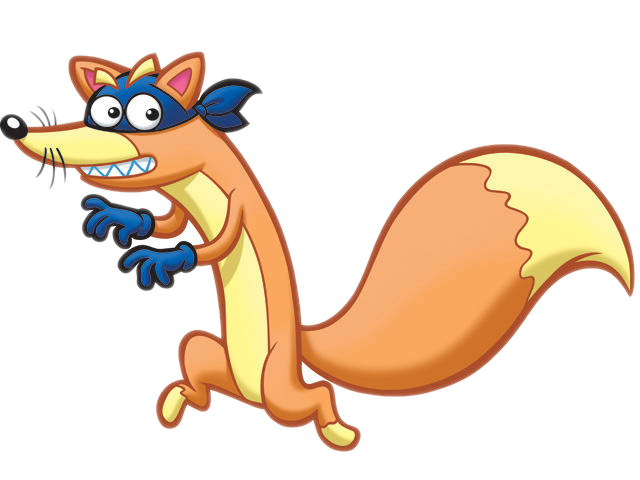 Swiper is the main antagonist in Dora the Explorer. He is quick and a master of disguise who often tries to swipe things from Dora. She's known to warn him; "Swiper no swiping!"
Learn more about Dora by visiting her Wiki page, Dora the Explorer Wiki Page